Kennedy Dementia Consulting & Training
Improving the quality of dementia care… one person at a time.
Did you get a new diagnosis of cognitive impairment such as MCI or a type of dementia?
KDCT's founder is a trained and certified professional with Teepa Snow of Positives Approach to Care. Teepa has 45 years as a professional dementia care trainer and has a community of students in many countries. We understand how to assess your needs, and guide you through helpful care planning with the right tools and support.
We offer private consulting for planning
Our training seminars are offered throughout the year.
Short telephone consultations are free. 858-945-1731
Please fill out our contact form or call anytime for help.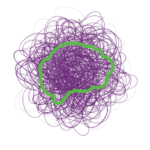 "It's amazing to me when I reflect back only two months, how far we've come in locating a place for her to live, moving her into the facility, arranging for the estate sale, handling her financial matters, and not the least of which, working on the VA application with the Center for Elder Veterans Rights."
"I truly do appreciate you looking into other options and sending in the email that you did. It's good to know that families like mine do have advocates such as you to help in what you know to be a very difficult process."
"On behalf of my sister and Tim and I, we want to thank for your help through this whole process over the course of, over a year now. We couldn't have done it without you. Much appreciated. I'll be here for one more week and then heading back to Montana. Wish you all the best."
"Thank you for all you did for us… I couldn't have done it without YOU!
"I cannot thank you enough and would love to send you a thank you somehow if you do not mind providing a mailing address. I really am grateful for the work you do."
"Thank you very much for the referral- looks like a beautiful place. Once again, i apologize for not contacting you earlier this morning about Dale's worsening condition. I so appreciate you helping us. You have been wonderful"
"I wanted to say thank you for your work w/ finding placement for Mr. X. His wife told me she contacted you, so I guess you know she decided to fly him home to Mexico as he started asking to go home. Thanks again for your efforts."